Forest Horse (and Burro) Blog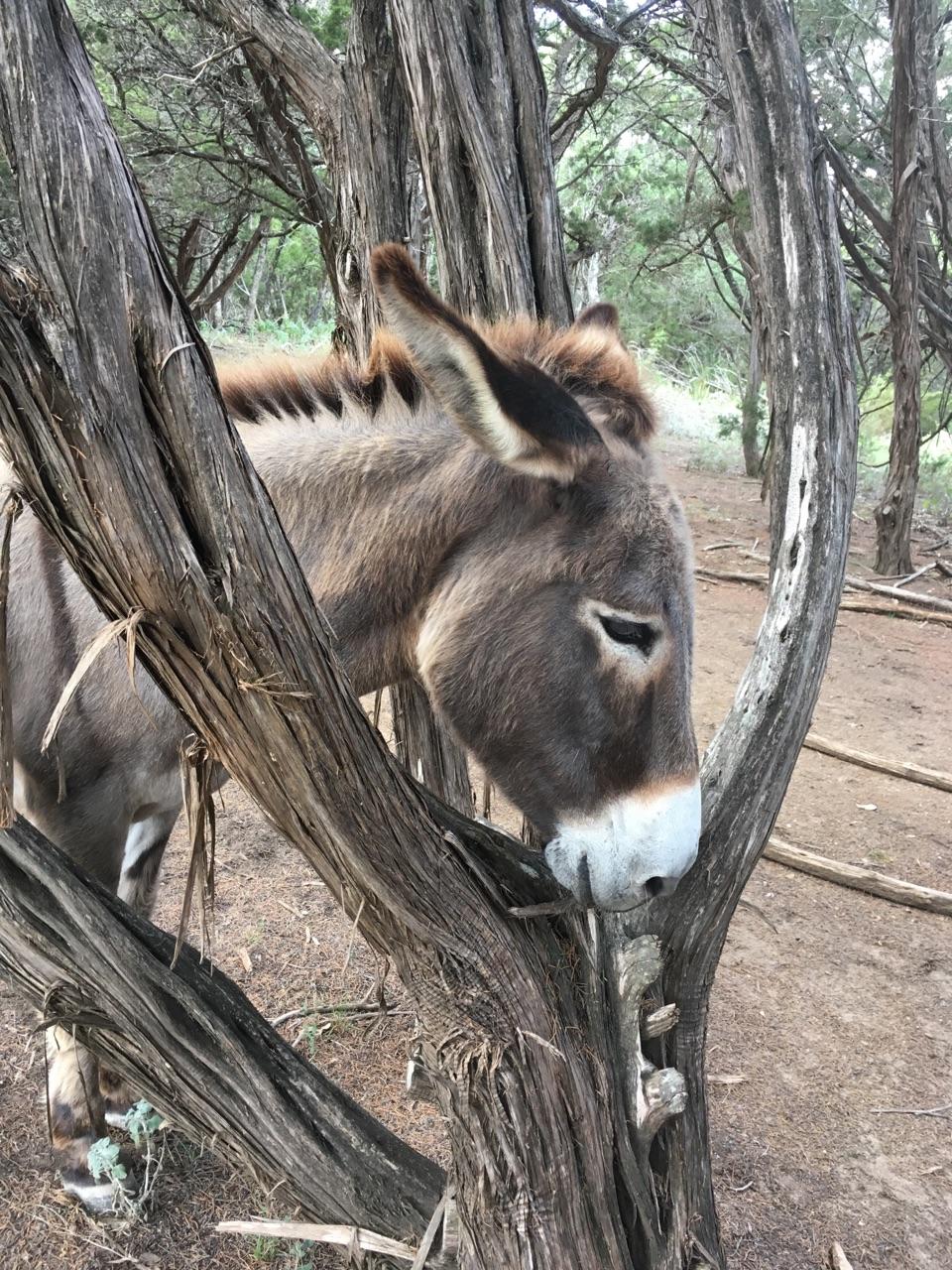 Remedy
I don't sense the creek down the hill.
Past the false morels, limestone shelves,
Clear green water. Imprints of raccoon
Paws and deer tongues making
Homeopathic Wild 200C.
I don't know how it will affect me.
If you have the correct remedy,
All it takes is intention-- not molecules.
Tadpole radionics. I see an effect
on Bunny's donkey legs—
Vestigial striping and the cross of Jesus.
My mare has forest dapples,
Like the tabbies--former ocelots--
Grassland and leafy shadows
Speak on their domesticated pelts.
Waiting for an aggravation,
I'm thrilled by stars and dung beetles,
tempted to count each
Brown leaf on the ground,
never noticed before.
I'm amazed by the surface area of
Lichen on branches and bark and want
To name its colors
(like paint chips and nail polish)
but that is impossible.
Blue bee flies out of a hole
In limestone rock. Maybe Wild 200C
Has brought honey to stone.
I've stopped battling entropy
And am averse to maintenance
except For removing bees
from water buckets. So many
I's in this poem (ten)
it makes me shudder.
What is the next level out
From I? The cardinal song
is the first layer of air
closest to my ear,
the mourning dove two
atmospheres away, and in the wider
Unseen sphere, a siren.
How does I inhabit
All the currents? Maybe it is just all the
Things I love that make this mine:
a donkey's breath, lightning bugs,
Raindrops On cedar,
a wren flying to her nest
And bats.
Kate Bremer
Get Forest Horse Blog Emailed to you
Sign up for our Email Newsletter to find out what's happening at Forest Horse.